Microsol's plaque reads: In appreciation and recognition of your dedication to meeting local community needs through household energy interventions
Microsol is a social enterprise whose objective is to support social and environmental development projects and programs with carbon revenues. The organization creates and manages innovative Carbon Programmes of Activities (PoAs) in an efficient way that allows project developers to easily join and fully benefit from the structure. In order to design carefully a first Programme of Activities, Microsol performed a 12-month study aimed at understanding the target population and the needs of project developers on the field. This study was also used to provide education at the community level through partners, and broad promotion on the national level through universities, NGOs and government agencies.
Please see the Bulletin 27 Awards Supplement for an interview with Microsol's Pol Raguénès.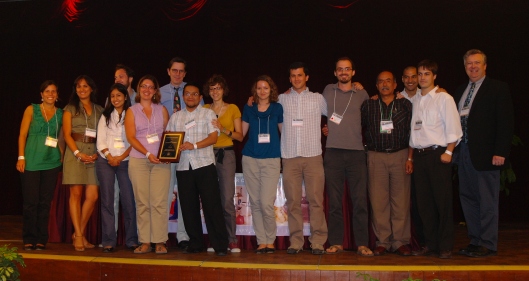 Microsol special achievement award for meeting social and behavioral needs